Mike D
DIY Guy


Posts :

1842



Age :

35


Location :

Maine


Humor

: You can't offend me


Subject: Tropheus moorii Ndole Bay Sat May 09, 2009 8:46 pm

---

Ok guys and gals I'm looking into these cool looking guys but I cant find any info on them. has anyone ever heard of these or know where I could find some info. Cichlid forum doesent list them
Markm0723
Jack Dempsey Breeder


Posts :

382



Age :

58


Location :

Mobile, AL


Favorite Fish :

Jack Dempsey


Subject: Re: Tropheus moorii Ndole Bay Sat May 09, 2009 9:39 pm

---
jsorensen
Member


Posts :

331



Age :

24


Location :

St. Louis


Favorite Fish :

Plakat Betta


Subject: Re: Tropheus moorii Ndole Bay Sun May 10, 2009 9:10 pm

---

those do look really cool keep us updated if u get them
Mike D
DIY Guy


Posts :

1842



Age :

35


Location :

Maine


Humor

: You can't offend me


Subject: Re: Tropheus moorii Ndole Bay Sun May 10, 2009 11:24 pm

---

Thanks mark but like you said I have already been to those sites.

I cant choose what ones to get first Ndole bay, T. moorii Chipimbi or T.moorii Bulu Point. I'm going with 1:3 ratio to keep the aggression down.
ENOCH121
Member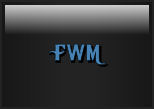 Posts :

1



Age :

54


Subject: Re: Tropheus moorii Ndole Bay Thu Feb 02, 2012 12:17 am

---

I DONT THINK THE RATIO IS AS IMPORTANT AS THE NUMBER OF FISH, THEY DO BETTER IN GROUPS OF 10 OR MORE. I FOUND THE FISH U ARE LOOKING FOR IN OHIO
Sponsored content

Subject: Re: Tropheus moorii Ndole Bay

---