CichlidsRock
Member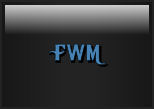 Posts :

8



Age :

51


Location :

PNW


Humor

: Warped!!


Favorite Fish :

H.Temparalis & Labeotropheus Fuelleborni


Subject: Howdy!! Sat Aug 13, 2011 6:49 pm

---

Hello to one and all!! Where to start - okay by the name you can tell I really enjoy cichlids and have kept them off and on now over 20 years continuously the last 9. Some of my ranch jobs didn't really allow the time needed or usually the ranch housing wasn't quite big enough for much more than a betta. Currently have a variety of fish in the tanks from here and there around the world thus I'll just a shoot from the hip what's currently in the tanks around the house but I'll warn you ahead of time I'll probably forget someone.

Here goes: H.Temparalis, Uaru, Discus, Angels, Black Acaras, Buffalo head (casarius), Labeotropheus Fuelleborni, Aceis (yellow tail), sp.44, Ruby Greens, Christmas Fulus, Leleupis, Kribs, L.Curviceps, Apisto Double Reds, Dwarf Syno cats, Blue Paradise, 1 Betta (wallyworld rescue), N'sukka & native killis, Guppys, Platys, Mollys, wild Mollys & Guppys, refugee common plecs, Red Head Severums, albino & brown bushy nose plecs, various snails (mts, assisin, ramshorn), fancy goldys & koi, misc corys

Take Care Everyone!! Glad to be here!!
saint_felony
The Turtle Whisperer





Posts :

1930



Subject: Re: Howdy!! Sun Aug 14, 2011 11:41 am

---

Summer is super slow for us, but cool to have ya.

At some point I want to get Uaru. I always thought they were neater than discus.
Mostlycichlids
Cichlid Specialist


Posts :

4565



Age :

38


Location :

New Mexico USA


Favorite Fish :

Jaguar Cichlid


Subject: Re: Howdy!! Sun Aug 14, 2011 8:37 pm

---

Welcome brother, glad to have you here. I am not doing well right now but will check back as soon as I can.


_________________
"There he goes - one of God's own prototypes -
a high powered mutant of some kind never even considered for mass production.
Too weird to live, and too rare to die".

Fear and Loathing in Las Vegas
Wyomingite
Fish Wrangler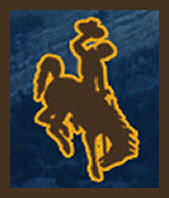 Posts :

1781



Age :

50


Location :

Wonderful Windy Wyoming


Humor

: "I drank what?" - Socrates


Favorite Fish :

I won't choose and ya can't make me!


Subject: Re: Howdy!! Mon Aug 15, 2011 12:10 am

---

Welcome to FWM! Glad to see ya here. Summer IS slow, everybody is busy outside and nobody has much time to spend on the tanks, methinks. Should pick up purdy soon, though.

WYite

_________________

So many fish, so few tanks.

"In the fields of observation chance favors only the prepared mind." - Louis Pasteur
CichlidsRock
Member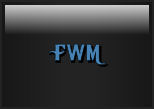 Posts :

8



Age :

51


Location :

PNW


Humor

: Warped!!


Favorite Fish :

H.Temparalis & Labeotropheus Fuelleborni


Subject: Re: Howdy!! Mon Aug 15, 2011 9:37 am

---

It's all good!! Understand summer and busy people as I'm one of them LOL juggling tanks, putting up hay for the horses, garden that actually helps keep the tanks up since I use the water changes to water, kids getting ready for school, trying to get the last few miles on the fillys before winter, painting tanks for the fishroom/sales area, redoing some other things outside to make the outside critters more comfortable this upcoming winter, oh and getting restocked before fall bazaars. Yep there isn't enough time in the day LOL

Thanks for the Welcomes!!
dirtydawg10
Global Moderator


Posts :

3098



Age :

46


Location :

Connecticut


Favorite Fish :

Severum


Subject: Re: Howdy!! Mon Aug 15, 2011 9:53 pm

---
Grumpa
Master Profiler


Posts :

1220



Age :

46


Location :

cichlid world


Humor

: Not often


Favorite Fish :

tanganikian


Subject: Re: Howdy!! Wed Aug 17, 2011 5:14 pm

---

Welcome, hope you enjoy it here!


_________________
LIFE IS SHORT, LIVE IT LIKE THERE IS NO TOMMOROW!!!!