dirtydawg10
Global Moderator

Posts :

3098



Age :

51


Location :

Connecticut


Favorite Fish :

Severum

Subject: Northeast Blizzard Sun Feb 10, 2013 9:25 pm

---

So did anyone else get hit with this storm on Friday/Saturday? Here's a few pics from my house. We ended up getting 29 inches of snow here.
Wyomingite
Fish Wrangler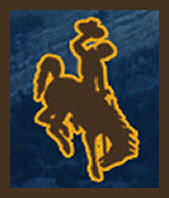 Posts :

1781



Age :

55


Location :

Wonderful Windy Wyoming


Humor

: "I drank what?" - Socrates


Favorite Fish :

I won't choose and ya can't make me!

Subject: Re: Northeast Blizzard Thu Feb 14, 2013 12:49 am

---

All the snow we should be gettin' out here!

It has been so mild out here this winter. I've only had to scrape my windshield a half dozen times this year. Don't think we've been below 20° too many more times than that. I'm actually wishin' we'd got some o' that action.

WYite
dirtydawg10
Global Moderator

Posts :

3098



Age :

51


Location :

Connecticut


Favorite Fish :

Severum

Subject: Re: Northeast Blizzard Sat Feb 16, 2013 11:36 am

---

Our mild winter was last year and the year before that we got clobbered with record snowfall. You just can't predict Mother Nature.
FISH CRAZY
Member

Posts :

9



Humor

: YES Clean Humor \(0,o)/


Favorite Fish :

All Cichlids

Subject: Re: Northeast Blizzard Fri Feb 22, 2013 3:23 pm

---

Nice Pice Love the cold and snow
Grumpa
Master Profiler

Posts :

1220



Age :

51


Location :

cichlid world


Humor

: Not often


Favorite Fish :

tanganikian

Subject: Re: Northeast Blizzard Mon Dec 16, 2013 9:14 pm

---
Sponsored content
Subject: Re: Northeast Blizzard

---