Wyomingite
Fish Wrangler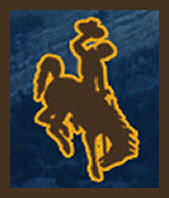 Posts :

1781



Age :

50


Location :

Wonderful Windy Wyoming


Humor

: "I drank what?" - Socrates


Favorite Fish :

I won't choose and ya can't make me!


Subject: African Dwarf Frogs Fri Apr 13, 2012 11:34 pm

---

Well, bought six of these little guys 'bout a month ago. Have 'em in a 20 long with some driftwood and a bunch of floating hornwort. Been fattening them up on frozen blood worms, shrimp and crushed snails. They are hard on snails, even larger ones, they pick at the antennae until the snail stops retracting, then picks the snail apart. They are actually waiting for me at the feeding trough (a flake food lid weighted down with a rock) each evening around 6:00 when I feed 'em. Cute little critters, fun to watch.

Tonight I went down, and two of 'em were in amplexus! Yay! Hopefully I'll have tadpoles soon.

WYite

_________________

So many fish, so few tanks.

"In the fields of observation chance favors only the prepared mind." - Louis Pasteur
dirtydawg10
Global Moderator


Posts :

3098



Age :

46


Location :

Connecticut


Favorite Fish :

Severum


Subject: Re: African Dwarf Frogs Sun Apr 15, 2012 10:26 pm

---

Cool! My son was given one as a gift a few years back. They are fun to watch.